About our Staff
Noel Nicholls
Owner/Operator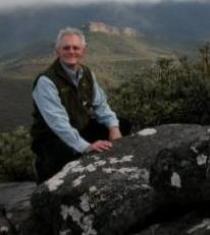 Noel has spent most of his life exploring and camping in the Australian bush. He has spent the last 20 years focusing on the Grampians National Park and it's diverse and spectacular flora and fauna.
Noel has discovered many hidden wonders and travelled it's less used tracks in his quest to learn and understand the fascinating relationships unfolding within the Grampians forest.
Noel is a Day Walk Leadership Graduate, has attained Advanced ECO Tourism Accreditation and is an nature interpretation specialist.
Over the last ten years he has become a successful tourism provider, operating from H alls Gap in the heart of the Grampians. Noel specialises in nature based tours where he shares his local knowledge and guides satisfied clients to enjoy his unique activites and special places.