Wild Nature Tour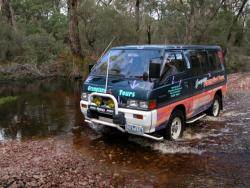 Relax and unwind with space to think. Be surrounded by extraordinary landscapes, glorious wildflowers & abundant wild life. For lovers of wild nature who seek solitude and reconnection with their mind body spirit!
Traveling mostly 'off road', experience the Serra Range, Victoria Valley, and the Victoria Range. The journey covers waterfalls, spectacular rugged landscapes, wet lands, river red gums, including diverse natural flora, rock art, history and wild native animals.
Discover spectacular wild nature:
Stony Creek road 4WD
Spectacular Wild Nature
Moora Wetlands, Views and Reflections
Victoria Valley a tranquil paradise
Aboriginal Rock Art Site
Victoria Range Views
Rugged Sandstone Escarpments
Waterfalls Falls
Wildlife & Wildflowers
River Red Gum stands & Wetlands
In all, an extraordinary natural experience.
Half day: departs AM or PM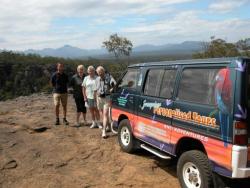 Small Group Vehicle Tours
NB: Bookings are essential
Cost: $125 per pax.
Duration: 5+ hours
Pick up from your Halls Gap Accommodation.
NB: International guest please note we operate from Halls Gap in the Grampians and do not pick up in Melbourne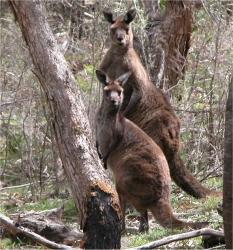 Important Facts
Morning or afternoon tea included
If you would like more information about our Wild Nature Tour, please fill in the form below and our staff will respond as soon as possible.
Alternative Contact details
Phone: 03 5356 4654
Booking Office:
Main Street, Halls Gap
[ inside newsagencey ]
Postal Address:
PO Box 68,
Halls Gap, Victoria,
3381, Australia